M-90 Dual Port Car Charger
₨650.00
Input: DC 12-24V
Output: DC 5V/2.4A
Ports: Dual USB Port
Quick Charge: 75% Faster
Ultimate Power Charging: Yes
Cable Length: 1M
Compare
Dany Mars M-90 Dual Port Car Charger 
The premium Mars M-90 is a car charger that you need to charge on the go. The new of its kind car charger has the ability and the capacity to charge all your devices in the blink of an eye.  The universal car charger has 2.4A power output with dual USB ports. With its durable 1M long cable, it enables user to charge 3 devices simultaneously also, its sufficient power allows user to charge phones as well as tablets.
Compact Design:
Handy light weight charger with high saturation and maximum energy
USB Ports:
Dual USB ports
Durable Cable:
1M Cable length
Input Voltage:
Input Power: 12V+24V
Output Voltage:
Output Power: 2.4A
Ultimate power charging:
Its ultimate power charging technology quickly charges any smartphone or tablet device. It can charges upto 3 devices simultaneously.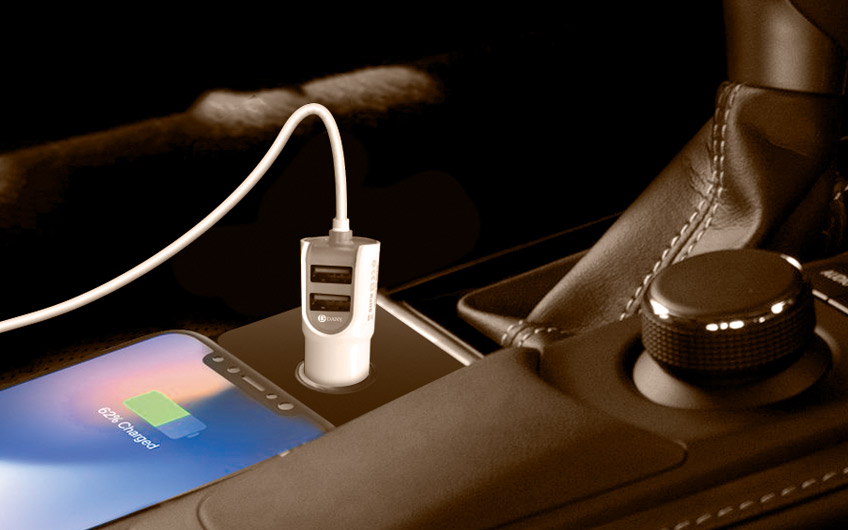 Specifications
CHARGER TYPE:
Car Chargers
More Information
WARRANTY:
7 Days Replacement Only
What is in the Box?
> :
1 x Dany Mars M-90 Dual Port Car Charger
Sorry no more offers available